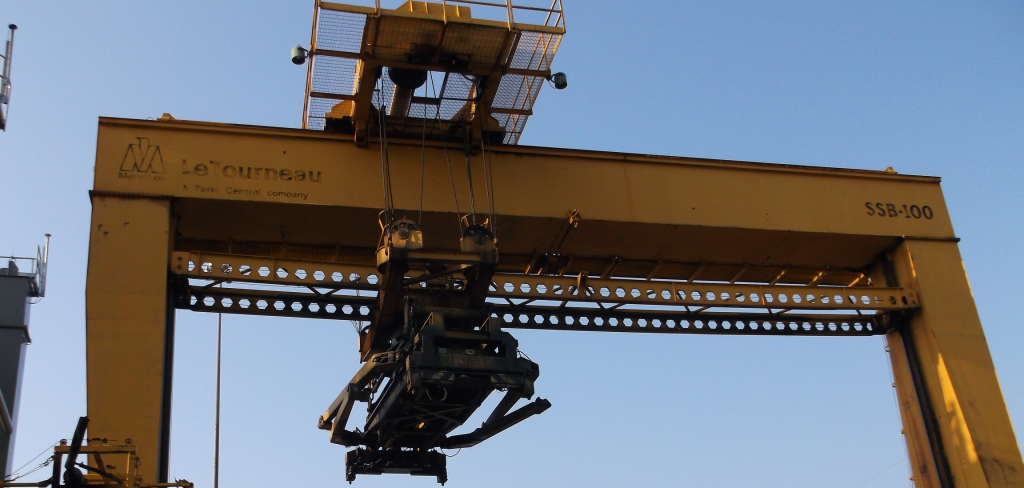 Crane Audits and Inspections
The Intermodal Services offered by LDS include audits and crane inspections. Our audit services provide an extensive intermodal audit in order to assist our clients in the process of confirming that the obligations of the loading/unloading companies are being fully met and the yard operations in its entirety are being executed as safely and efficiently as possible.
The crane inspection services offered by LDS combine our unmatched inspection processes and procedures with advanced technology in order to deliver a premier product to our clients. In addition to our proprietary crane inspection services, other providers are leasing our proprietary application and systems in order to add value to their services by transmitting the data, including digital images, to our secure servers in order to offer an "all-in-one" view for railroad clients to view inspection results, generate reports and analyze historical data.
Business Car Cleaning
LDS has recently teamed with Fleetwash, Inc. the largest, national mobile equipment washing service company to make LDS a national supplier of environmentally responsible equipment washing.  With train washing expertise, this partnership will provide railroads with a low cost exterior washing of business cars coupled with ancillary services while following all environmental regulations.  LDS manages all aspects of the operation, reviews and audit the business car cleaning process with our management network and provide on line condition reporting with photos of our services to be reviewed by the Railroad.
LDS washing can be performed daily by mobile units from 62 locations across the country. Field personnel will wash business cars according to 2014 standardized procedures that meet or exceed the railroad's requirements.  All cleaning chemicals used are biodegradable and all waste water is processed through our complete recovery system. This system can be used in any terminal or in line location.  We take full responsibility for the isolation, collection, safe transportation, and final elimination of all wash water involved in our washing process and also carries a 2M pollution insurance policy.
Fuel Truck Audits
Fuel vendor audits start with contacting railroad personnel, Trainmaster or Yardmaster responsible for arranging DTL (Direct To Locomotive) vendor fueling and inform them of our intent to conduct review.
LDS makes contact with DTL fuel vendor and explain your intentions of conducting a review. It includes:
8 point checklist – Score of observing DTL vendor fuel locomotive
4 point checklist – Check fueling equipment while in use.
2 point checklist – Check condition of truck and trailer
4 point checklist – Check to ensure required spill material is available
2 point checklist – Check fueling area
5 point checklist – Interview driver once fueling has ceased
Fuel vendor audits complete by reviewing any deficiencies noted during review with DTL vendor. LDS forwards completed DTL Fuel Vendor Review Checklist to appropriate railroad contact. Along with sharing all DTL Fueling Observations and Notes.